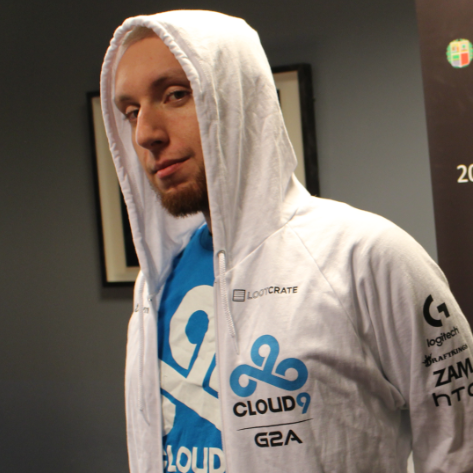 Ekop:
I want to take the opportunity to publicly apologize to Cloud 9 and its manager Jack.

I've always been proud to have the opportunity to represent Cloud 9 online and on events and tournaments around the world. Having this opportunity is a dream come true for me.

I understand that what I said might result in negative consequences. I deeply regret throwing the people under the bus and I feel terrible about doing so 🙁

Cloud 9 has always been good to me and I hope they can forgive me for my stupid outburst. All I can do now is ask for forgiveness.

EDIT: Just to avoid any confusion about my situation in Cloud 9 I wanted to state that there has been no breach of contract on the side of Cloud 9. My contract with Cloud 9 expired in January 2015 and after that I was still getting paid by Cloud 9 on a monthly basis in an open-ended agreement. This has ended in October 2015 but I requested to stay on the team without pay and they continued to support me by paying for travel expenses.
Jack from Cloud 9 explains the situation as follows:
Ek0p has not been on contract with c9 for a year. At his request we allowed him to stay on the team once his agreement expired because it would help him generate money via streaming. We even paid for his travel when he requested it.
TidesOfTime:
[ek0p] didn't bring any value to the team. […] Wow. I don't know. I don't really care.
http://oddshot.tv/shot/tidesoftime-20160115154147706
http://oddshot.tv/shot/tidesoftime-2016011515421495
InormouS (the mod working for Massan [and supposedly P4wnyhof]):
Cloud 9 already fired [ek0p]. […] I think Cloud 9 threatened a lawsuit. ek0p is just stupid. […] He tried to get himself viewers by attacking Massan but he got carried away and attacked everybody.
http://oddshot.tv/shot/inormous-20160117123414399